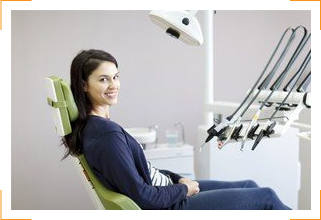 HOW DO DIGITAL IMPRESSIONS WORK?
Our practice offers CEREC, a system that allows us to design and fabricate dental crowns entirely in the office. To create these highly-customized restorations, we use a digital impression system to capture detailed images of your teeth. To do this, we use an intraoral wand that's attached to the CAD/CAM (computer-aided design and manufacture) system. During the scan, we can confirm which areas have been fully captured and which areas need additional attention to collect data. The capture process only takes a few minutes to complete, saving you time and giving our office additional opportunities to make fine-tuned adjustments as needed.
After capturing necessary data, Dr. Joy M. Collier examines the 3D model in more detail on the chairside monitor. Here, she can manipulate it to ensure that no mistakes are present before sending the data to the CAD/CAM system. This allows for a more accurate restoration (or series of clear aligners if you're pursuing Invisalign® treatment) to be made.