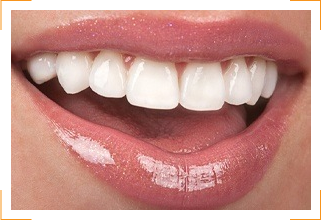 WHAT ARE PORCELAIN VENEERS?
Veneers are thin porcelain shells that are bonded to the front of teeth to conceal a wide range of dental imperfections, such as:
Chipped teeth
Gapped teeth
Misaligned or misshapen teeth
Stained or discolored teeth
Over or undersized teeth
A popular and effective cosmetic dentistry treatment, custom-designed porcelain veneers can boost the appearance of a single chipped tooth or remake an entire smile!
TRADITIONAL PORCELAIN VENEERS
Traditional porcelain veneers can dramatically improve the aesthetics of a patient's smile in just two easy appointments with our cosmetic dentists. An extremely small amount of enamel must be removed before traditional veneers can be placed. This type of veneer can effectively address a wide range of dental flaws.
MINIMAL-PREP VENEERS
In contrast to traditional veneers, minimal-prep veneers require very little or no enamel to be removed. Minimal-prep veneers are best suited for lengthening undersized teeth or filling in a gap between teeth.