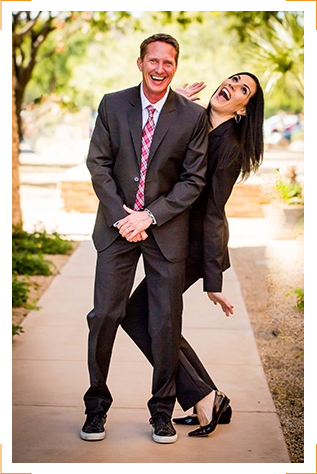 OUR DENTAL PHILOSOPHY
Most dental practices today are concerned with building only their numbers. They try to see as many patients as fast as possible, and as a result, patients feel rushed and stressed and end up with subpar dental work.
At Desert Vista Dental West, we do things differently than everyone else does, and that's exactly why our patients love us! Our main concern is building long and fulfilling relationships with our patients based on sincere compassion and well-earned trust. When people come to see us, we want them to know that they'll be treated like people, not a set of teeth with a wallet attached!
Our team will take the time to get to know you and your unique needs before we recommend any treatments so we can make sure your care is always perfectly tailored to your particular smile. This extra time is why we're able to confidently stand behind our work, whether we're providing a routine cleaning or replacing multiple missing teeth with dental implant restorations.